Disclaimer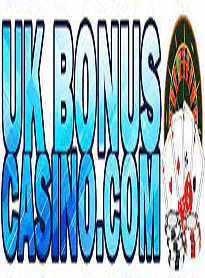 The material and/or contents posted on this website (ukbonuscasino.com) is strictly meant to offer general information and is made available in good faith. Please be advised that we're not in a position to make assurances regarding the accuracy, completeness or reliability of the data published in our pages. Following that, we cannot be answerable for errors, mistakes and/or misrepresentation of data whatsoever.
Be warned that any action that you may decide to take following the information found here is at your own risk. Therefore, we will not be subject to blame for any losses and/or damages that may result from participating in this or associated websites.
Note that we don't motivate participants to break any laws or offer any kind of legal advice. For that reason, it is the users' sole obligation to check, confirm and adhere to the laws and regulations within their respective jurisdictions that address the activities covered herein.
Be aware that you're going to find hyperlinks on this site (ukbonuscasino.com) pointing to external sources known as third parties sites. Please note that all third-parties are different entities thus we do not control them or the contents and/or materials that they publish. Site ownership could change before we get the chance to take down any 'bad hyperlinks'.
By following the links on our website, you will be redirected to other domains with varying privacy policies and terms of use. As such, it is strongly recommended that you read and understand the fine prints before proceeding to use such websites. Any questions and claims regarding the subject matter may be communicated via the provided channels.
Consent
By proceeding to use this website, you hereby consent to the terms of use in this disclaimer notice.